Game Dev Heroes 2022 Wrap Up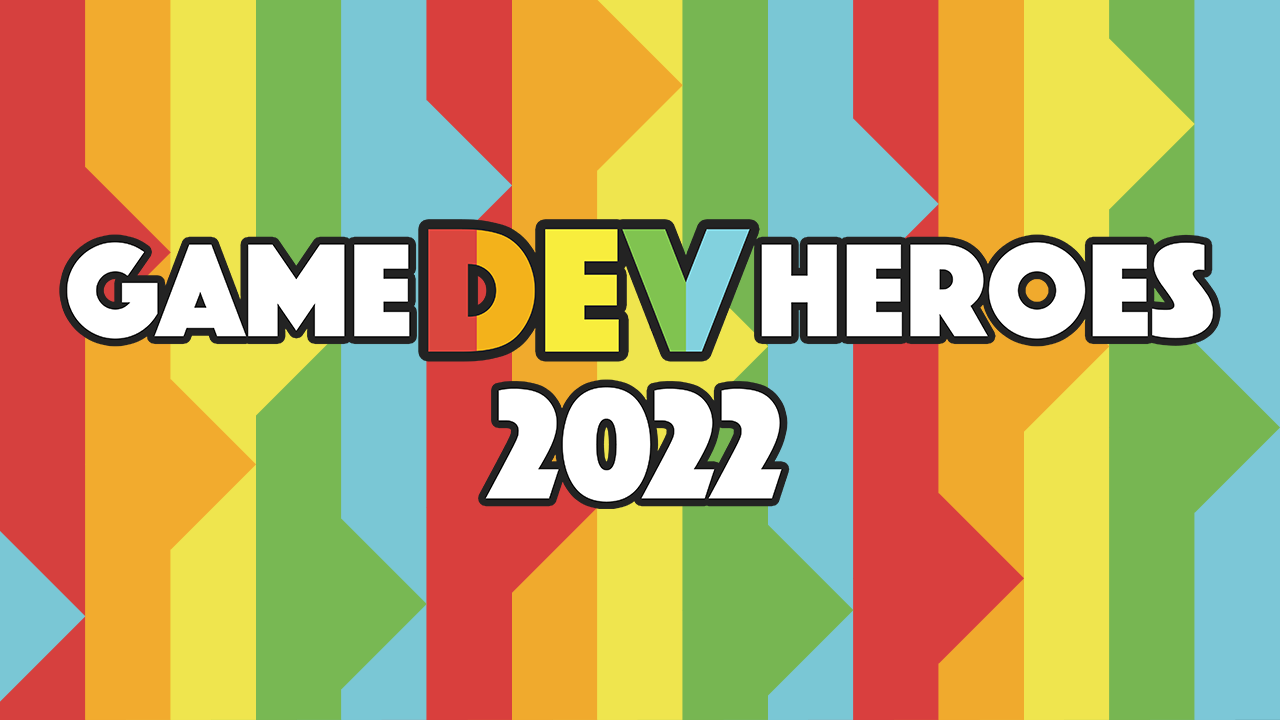 Game Dev Heroes 2022 is almost upon us. And we're back bigger and better than ever, on Tuesday 12th July during Develop:Brighton.
We've received the largest number of nominations that we've ever seen since we started Game Dev Heroes in 2018, and that's all thanks to your support and involvement throughout the years – let's continue to grow our community event for such a fantastic industry!
Judging is now complete by our all-star panel of previous winners and industry specialists alike. If you'd like to find out more about our judges, you can click here, and if you'd like to know who made it onto their shortlists, you can do so here.
There's more. In case you haven't noticed, we've now split the Marketing and Community Hero Award into two awards – of which the names may just shock you: Marketing Hero and… Community Hero. This is in part due to the sheer number of nominations for this category, and the fact that we'd like to give both disciplines the individual recognition they deserve.
Of course, it goes without saying that we wouldn't have been able to recognise all of you Game Dev Heroes without the support of our event sponsors. A massive thank you, it truly wouldn't be possible without you all.
Airship Images – Headline Sponsor and the Art & Animation Hero Sponsor
Creative Assembly – Unsung Hero & Drinks Sponsor
CMD Studio – Design Hero & Drinks Sponsor
Square Enix – Progression Advocate Sponsor
nDreams – Programming Hero Sponsor
Etch Play – Marketing Hero Sponsor
Games Jobs Direct – QA Hero Sponsor
Creative UK – Leadership Hero Sponsor
Cloud Imperium – Community Hero Sponsor
EPOS – Sound Hero Sponsor
Aardvark Swift – Production Hero Sponsor
Analog – Event Sponsor
Our charity partner for 2022 is Safe in Our World, you can find out more about the important work they do here.
2021 was a blast. But for 2022, we've decided to make a triumphant return to the Komedia Theatre in Brighton for the awards ceremony, which last hosted us in 2019 (and will hopefully see the return of some veteran Game Dev Heroes and other familiar faces). This means we can once again run as a stand-alone event – and by extension will be a bigger and longer celebration than before.
For non-finalists, there will be a limited number of tickets available for the event. If you'd like to join us in recognising and celebrating brilliant developers, resourceful support staff, inspiring leaders and positive role models, then be sure to follow us on twitter and sign up to our mailing list via our website, so that you'll be one of the first in the loop for when tickets are released.
We hope to see you in Brighton!