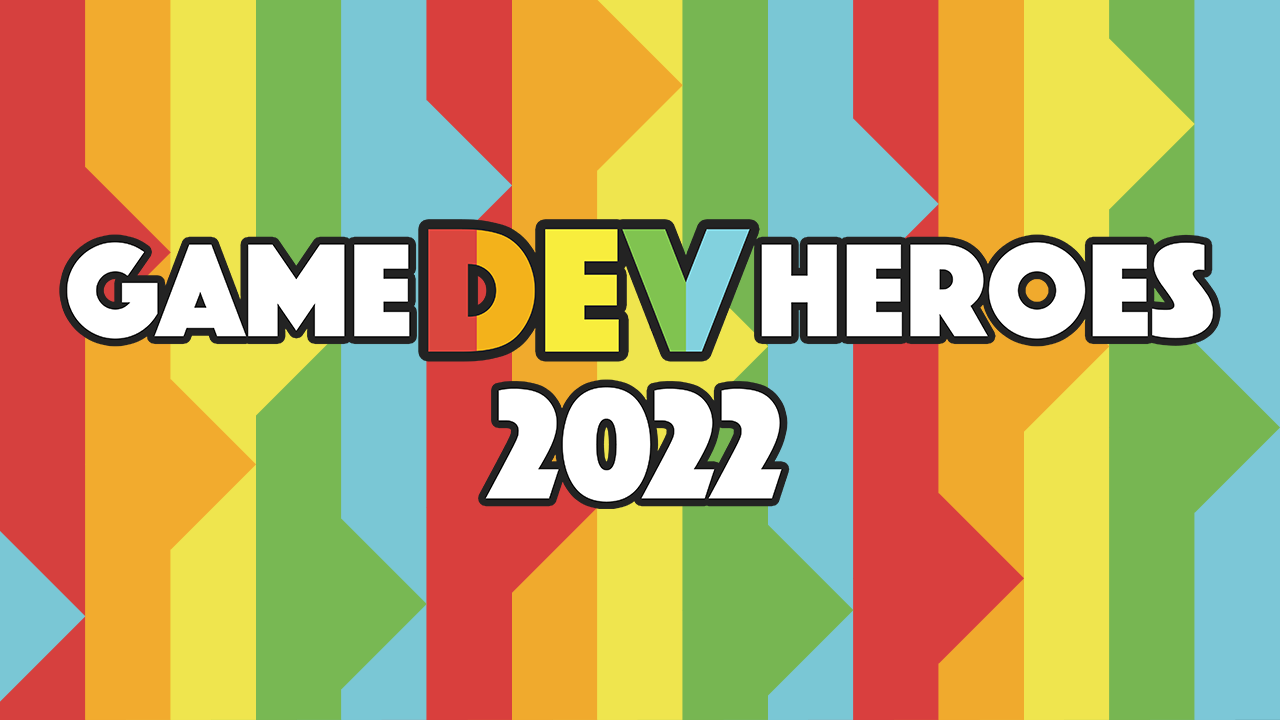 Returning for our 5th year in 2022, Game Dev Heroes is a celebration of the people behind the scenes of the games industry.
Our industry is fantastic at bringing attention and accolades to studios and games, and we want to extend the benefits to the creators, having their own skills and achievements celebrated more widely.
We want these unsung heroes of the games industry to be able to have their contributions recognised, from brilliant developers and resourceful support staff, to inspiring management and positive role models.
Nominations will be reviewed by a panel of developers & games industry professionals, with shortlists released ahead of the Game Dev Heroes awards ceremony at Develop:Brighton in July 2022.

Art + Animation
Community
Design
Leadership
Marketing
Production
Programming
Programming
Progression Advocate
QA
Sound
Unsung Hero
Writing + Narrative
The core categories are split across games development disciplines, with additional categories celebrating great leadership, positive actions and achievements.
Development categories : Individuals who deserve recognition for exceptional skill in their role, plus support of both their team and the wider company. People who have made significant & valued contributions to development or studio processes.
Leadership Hero : An individual who has consistently shown excellent vision, leadership and management ability in their field, supporting, developing and encouraging others.
Progression Advocate : An individual recognised for their efforts as a key influencer, campaigner, activist or role model for the betterment of people working in the games industry, including equality, diversity, working life, inclusivity, mental health and more.
Unsung Hero : An individual who may or may not fit into any of the other categories, but is deserving of recognition for their efforts behind-the-scenes, whether long-term or for particular achievement(s).
The Outstanding Contribution award is not publicly nominated and candidates will be curated & reviewed by our judging team.
The Game Dev Heroes 2022 eligibility period is loosely between June 2021 - May 2022. We don't mind if things fall slightly outside of that range or if nominations are based on long-term achievement.
Game Dev Heroes is a UK based event, though welcomes nominations from anywhere in the world. The awards event will be taking place in Brighton, UK, coinciding with the Develop:Brighton conference in July 2022.
All nominations will be read and considered for shortlisting, based on the strength and content of the nomination (so please write something a bit more descriptive than 'they're awesome'!). Our judging panel will review the shortlist selection for each category, deciding on an overall winner for each.
Awards judges cannot vote for or otherwise give preference to their own co-workers or employees.
Nominations for Game Dev Heroes will be opening in February 2022. Please join our mailing list or follow us on social media for updates on the nominations window, our shortlist reveal and awards news.
The Awards event will be held on Tuesday 12th July 2022 in Brighton, we'll release more details about the venue nearer the time.
Sign up to our mailing list for notifications & information from Game Dev Heroes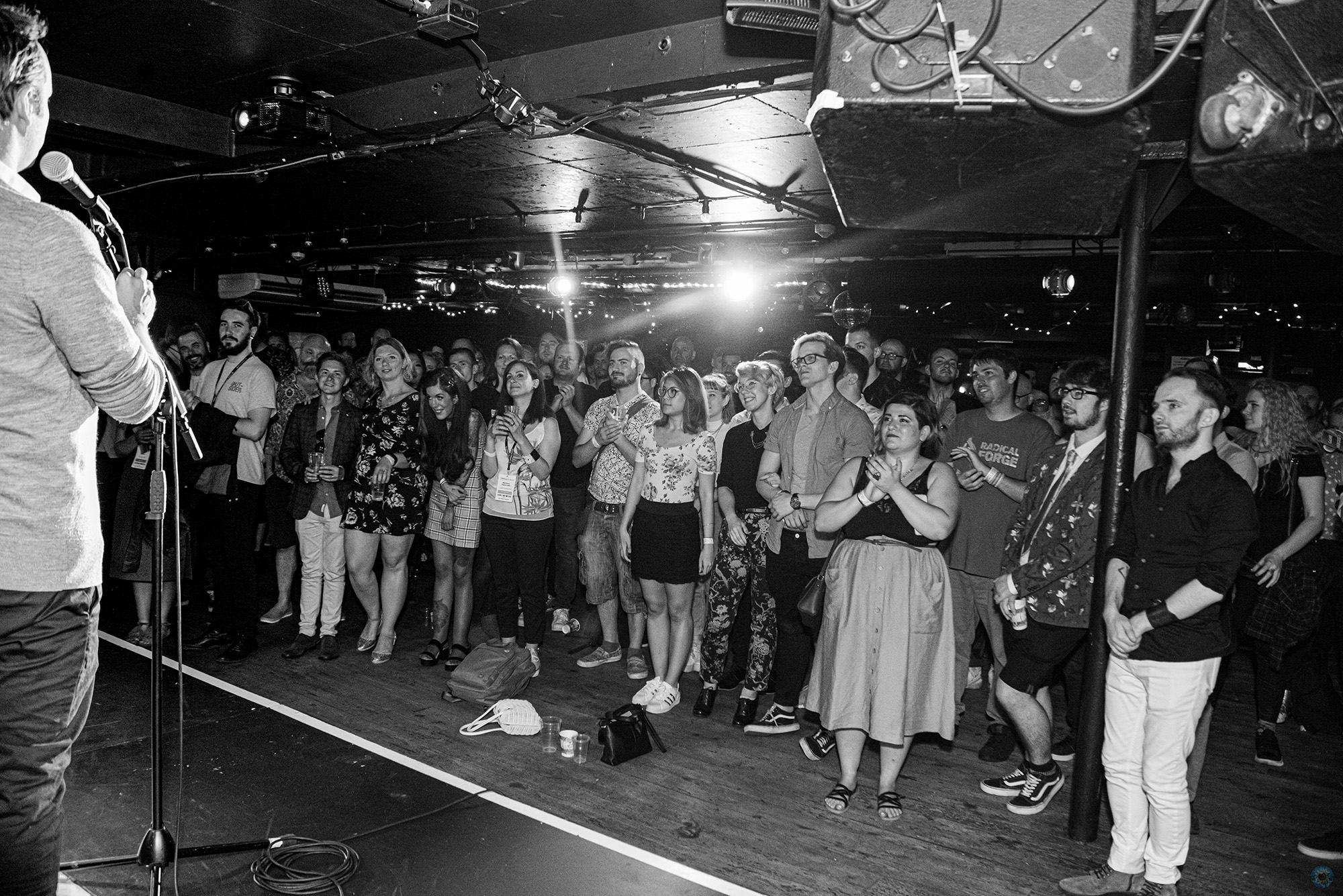 By partnering with Game Dev Heroes, you highlight your support for the sector and your appreciation for the many individuals who work within it. Celebrating individuals in every discipline and at every level, becoming a brand partner is a key opportunity to have your brand associated with achievement across the games industry.
For information on how to get your company involved & the benefits of sponsorship, please contact Alex@GameDevHeroes.co
For general enquiries please contact info@GameDevHeroes.co