Game Dev Heroes 2021 Wrap Up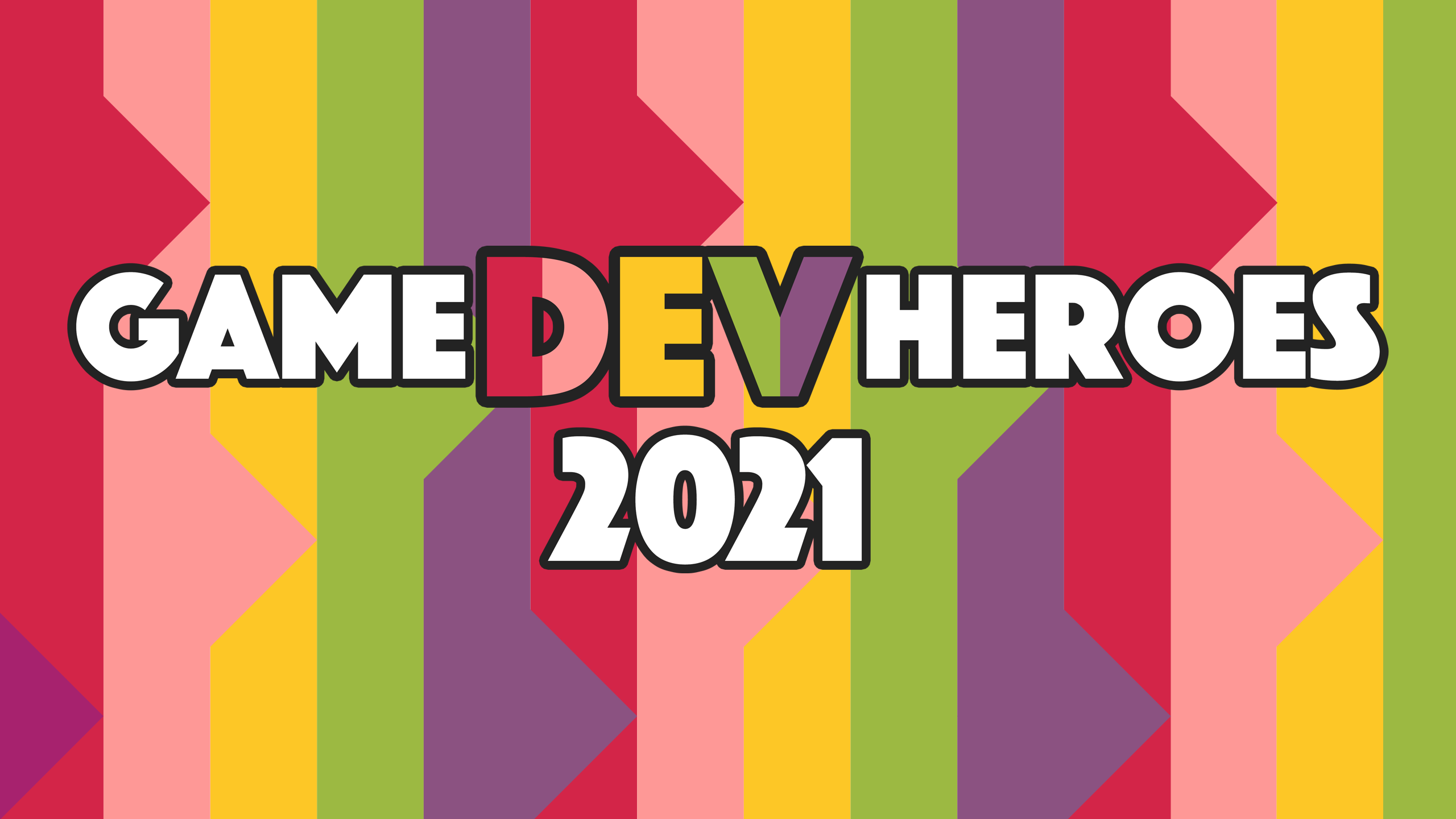 Develop Brighton 2021 saw the triumphant return of the Game Dev Heroes Award Ceremony IRL; a celebration of individual accolades and an amalgamation of talent, the event shone a light on the unsung heroes and often overlooked members of our industry.
"As anticipated, Game Dev Heroes was a huge highlight on the games industry calendar" said trophy sponsor Etch Play. " Bringing together a room full of exceptional talent, the awards delivered some much-deserved recognition and appreciation between industry peers. The event itself was as enjoyable as it was wholesome and we're extremely pleased to have helped in some small way to make it happen"
For the first time in two years, industry newcomers and veterans alike were united face-to-face to acknowledge the achievements of their peers, some of which making their debut appearance at the event. Dave Moss of programming sponsor and founding partner Aardvark Swift mentioned "It was heart-warming to be surrounded by old friends reacquainting, new friends being made, and an overwhelming sense of camaraderie and celebration. Game Dev Heroes clearly matters to people within the industry and I was honoured to get things started by announcing the first award".
A wide array of winners from varying backgrounds and disciplines were crowned over the course of the evening, with awards enveloping the full spectrum of specialisations in game development, as well as acknowledging contributions to progression, leadership and unsung achievements. "It was a great privilege to present the 'Unsung Hero 2021' at this year's Game Dev Heroes awards, on behalf of Creative Assembly". Reflects Joanna Green of Creative Assembly, this year's Unsung Hero sponsor. "We are proud to be a regular sponsor of the awards and recognise the fantastic work of these individuals who are making positive change in our industry."
The night was consumed by an overarching sense of community, with a collective atmosphere of honour and pride, irrespective of who went home with a trophy. Alex Boucher, host and co-founder, notes "It's a really wholesome, honest event, and I'm hoping more people in the UK industry take notice and nominate their unsung heroes in future years to come. Hosting Game Dev Heroes is a real highlight for me each year;I feel privileged to be in a room with so many talented and awesome people, giving them the recognition they deserve."
Game Dev Heroes 2021 has had resoundingly positive response from both sponsors and nominees, with Max Downton of headline and Art & Animation sponsor Splash Damage commenting "Game Dev Heroes remains one of my favourite award shows in gaming, and that's testament to the tireless work that Alex and his team do behind the scenes. They continue to champion and celebrate underrepresented groups in our industry, and shine a spotlight on disciplines and departments that rarely get the credit they deserve."
Leadership sponsor Creative UK's Chris Filip also expressed the importance of the event to them: "The Creative UK Group connects, supports, champions and invests in the UK's world-leading creative industries.That's why sponsoring the Game Dev Heroes 2021 Leadership award was an obvious choice for us".
Upon reflection of the night, QA Sponsor Games Jobs Direct's Liam Page reflected "Game Dev Heroes truly embodies the celebration of behind-the-scenes superstars, those that bring the games we love and know to life." He continued "We are truly blessed to work in this industry, with such an array of immensely talented and passionate people. It was an honour to be in attendance and a humbling experience to witness first-hand the love people have for making games."
With Game Dev Heroes 2021 now said and done, be sure to follow our social channels and subscribe to our mailing list to keep up-to-date with all the latest on what's to come!