Meet our 2021 Judging Panel!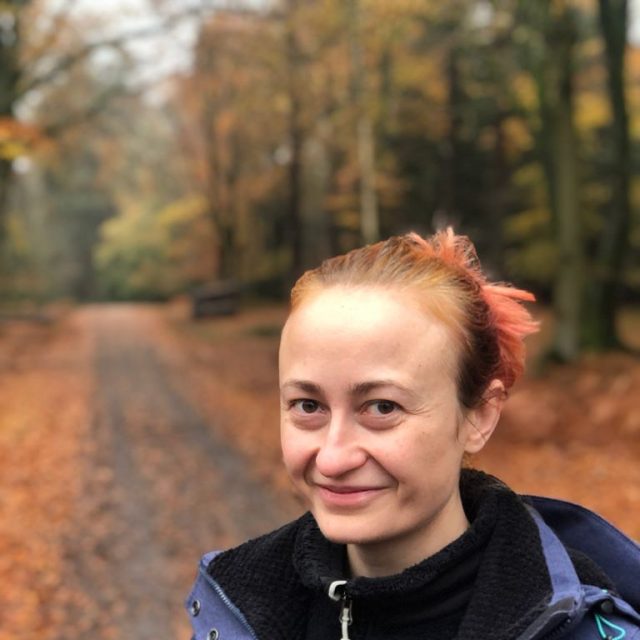 Olivia Wood
Olivia Wood
Narrative Lead
Star Sable
Olivia is an award-winning writer, designer, editor, and narrative consultant. She is Narrative Lead on a new IP at Star Stable, and previously worked at Failbetter Games on Fallen London, Sunless Skies, and Sunless Sea: Zubmariner. As a freelance consultant, she has worked on such titles as Destruction AllStars, Where the Water Tastes Like Wine and BBC Earth: Micro Kingdoms – Senses.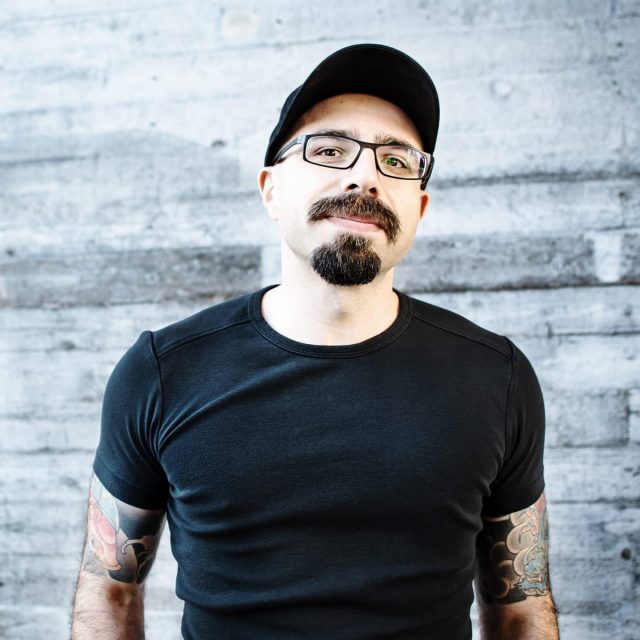 Fawzi Mesmar
Fawzi Mesmar
Head of Design
EA DICE
Fawzi Mesmar is an award winning game designer, author and public speaker that has been in the gaming industry for over 18 years in a career that spanned The Middle East, New Zealand, Japan and Europe working for companies such as DICE (EA),  King (Activision Blizzard), Gameloft and Atlus (SEGA) to name a few. As a game designer / Director he has worked on over 20 titles that have been enjoyed by millions of players worldwide including entries in Battlefield, Persona and  Candy Crush franchises. He is Author of "Al-Khallab on the art of game design" first book to be written about Game Design in Arabic.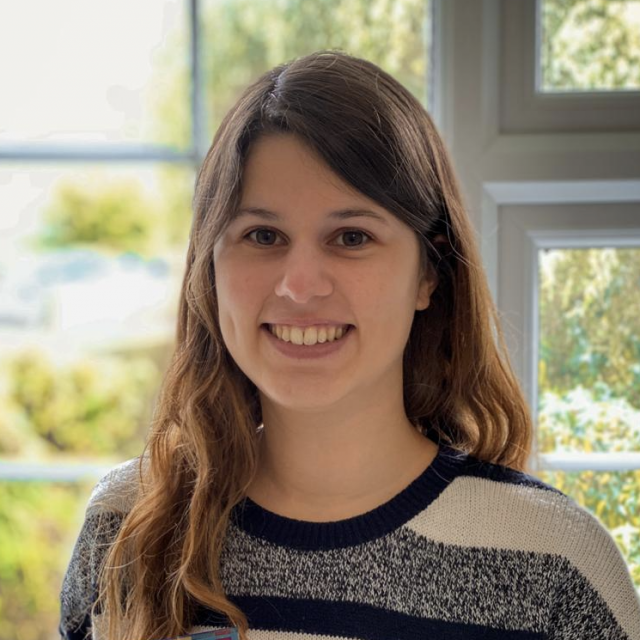 Laure De Mey
Laure de Mey
Programmer
Balloon Studios
Laure De Mey started her games career as a programmer at ustwo games, where she's worked on Land's End, Assemble with Care and Alba. She feels most passionate about games as an artform, used to tell stories and move people. She has recently founded a new games studio, and is leading development on their debut title.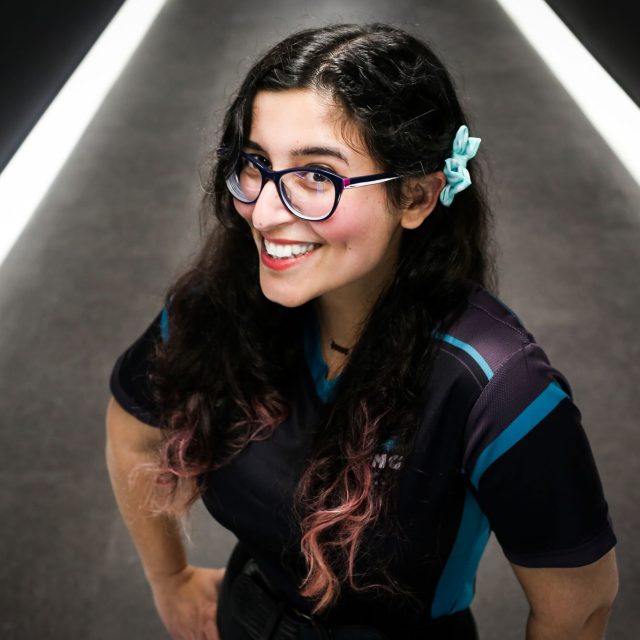 Loukia Kyriakidou
Loukia Kyriakidou
Freelance Character Designer & Art Director
Managing a successful freelance career, Lucy's art has helped bring more than 20 games to life as a 2D artist and character designer and she is now working as an Art Director on an unannounced project. With over 10 years experience in the games industry, she is an advocate for its improvement through her work as a Women Making Games NE admin, mentor and STEM ambassador.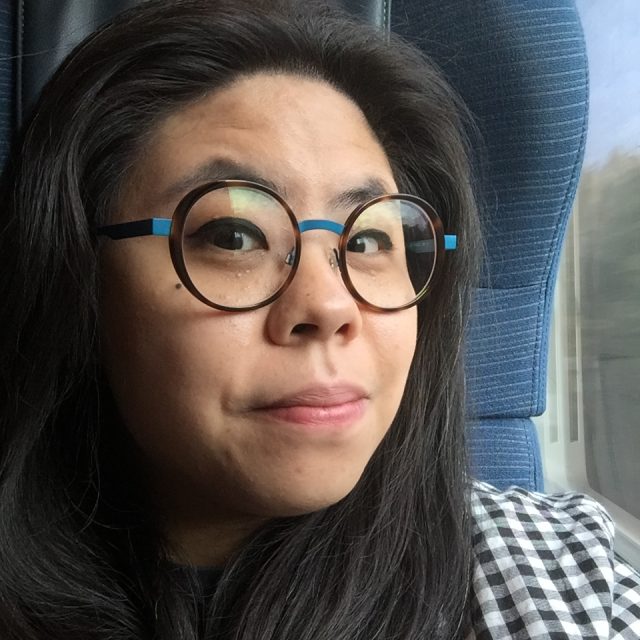 Jade Leamcharaskul
Jade "JDWasabi" Leamcharaskul is a freelance games composer turned Audio Producer at Silver Rain Games. She is the Co-Founder of 'Game Dev London' – a thriving community group and Podcast series, and an Audio Mentor at Limit Break and Code Coven.
Outside of Game Dev, she is a multidisciplinary musician and a performing member of the Gamelan group 'Siswå Sukrå', and Japanese Taiko group 'Tamashii Daiko'. She is currently the Music Director of a musical theatre project 'Asian Pirate Musical'.

Oliver Hindle
Oliver Hindle
Community Director
Mediatonic
Oliver Hindle is Mediatonic's community director, heading up the social/community team on Fall Guys. He previously was influencer marketing manager at Bossa Studios, a YouTuber, a Twitch Streamer, and the co-developer of Purrfect Date. You can find him on Twitter as @OliverAge24 and, of course, on the Fall Guys Twitter account.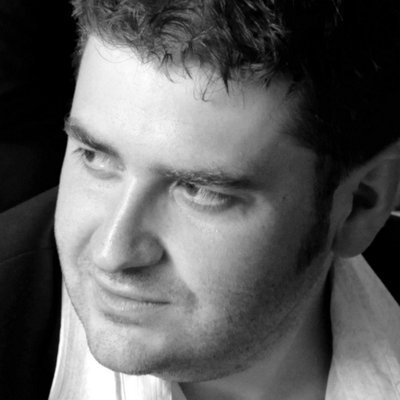 Ian Hamilton
Ian Hamilton
Accessibility Specialist
Game accessibility specialist with a 15 year background in raising the bar for gamers with disabilities, though advocacy and awareness raising – writing, speaking, organising events, community building – and consulting, working with studios from the smallest indies to the largest AAAs, with publishers, platforms, industry and government bodies. Co-director of GAconf and coordinator of gameaccessibilityguidelines.com.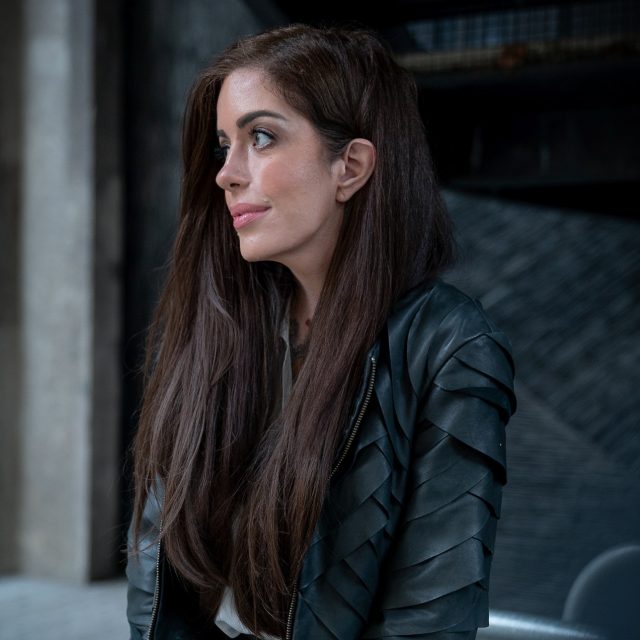 Sally Morgan-Moore
Sally Morgan-Moore
Community Manager
Frontier Developments
Hi! I'm Sally. I've worked in industry now for around 14 years with quite the winding career path for sure. From entry at QA, through Production, a splash of Product Management, now rolling all of that awesome experience into (something I've always had a soft spot for) Community Management at Frontier.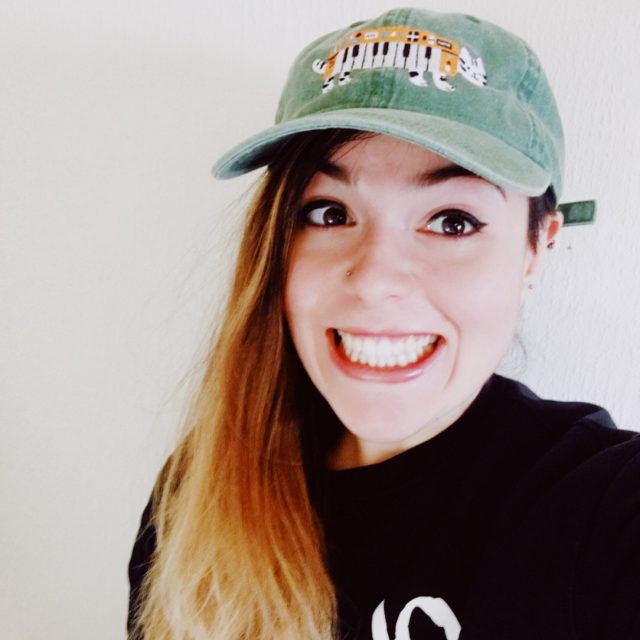 Marina Díez
Marina Díez
CEO
Three of Cups Games
Marina Díez (she/her) is a Spanish award-winning game designer based in London, UK. She's the CEO and Creative Director at Three of Cups Games, an ethical and diverse games studio based in London. Besides, she is a Lead Game Designer at Un Je Ne Sais Quoi Studios, currently working on the game Dordogne. Marina also works as a consultant on game design and work ethics for other companies around the world.  Marina is a Forbes 30 Under 30 2021 honoree, a Game Dev Heroes 2020 winner, a BAFTA Crew member, and a Women in Games Ambassador.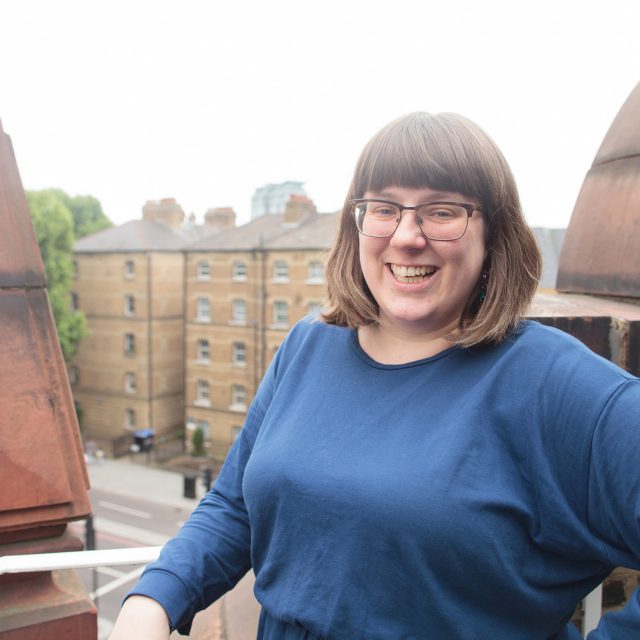 Hannah Flynn
Hannah Flynn
Communications Director
Failbetter Games
Hannah has been in games for seven years, after working in publishing, arts, and charities. She leads communications at Failbetter Games, working on titles such as Sunless Sea, Sunless Skies, Fallen London and Mask of the Rose. She has won two awards for her marketing and communications work, and Failbetter Games have four times been named one of the best places to work by GamesIndustry.biz. She lives in Brighton with her wife and two children.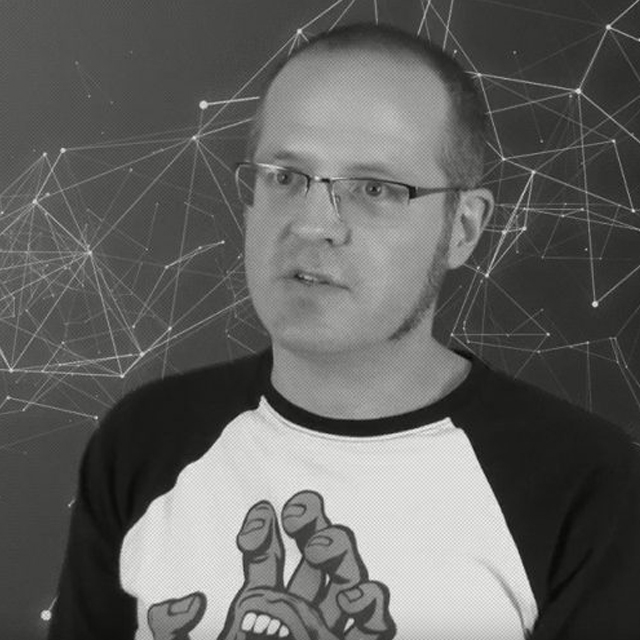 Alex Darby
Alex Darby
Alex is technical & design director at darbotron ltd, has been working in video game industry since 1996 as a programmer, designer, & educator, and is a member of BAFTA. He's lead a design department, been a technical director, helped found 3 companies, co-created a range of critically acclaimed post-graduate courses in videogame development, and was a co-creator of the DJ Hero franchise. He is also, apparently, still slightly in shock about and profoundly humbled to have been awarded the GameDevHeroes Programming Hero in 2019.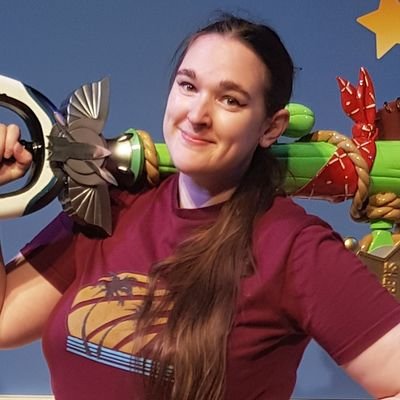 Holly Gordon
Holly Gordon
Associate Producer
Rocksteady Studios
Holly started her career and spent 5 years in QA, progressing to Senior QA tester at Rocksteady Studios Ltd. She recently transitioned into a Production role, where she now works as an Associate Producer.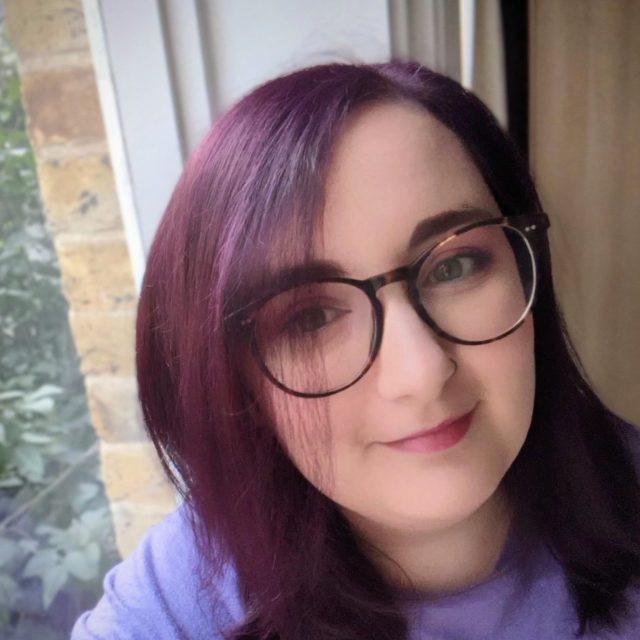 Cinzia Musio
Cinzia Musio
Diversity & Inclusion Advisor
Splash Damage
Cinzia Musio is an award-winning Diversity & Inclusion Advisor at Splash Damage (Dirty Bomb, Gears 5, Gears Tactics, Halo:MCC, Outcasters). Cinzia focuses on awareness and education around D&I, using data to drive a culture of inclusion, knowledge sharing, and building allyship across all areas of the studio and beyond. When not at work, Cinzia can be found cross-stitching, roller skating, or cuddling cats.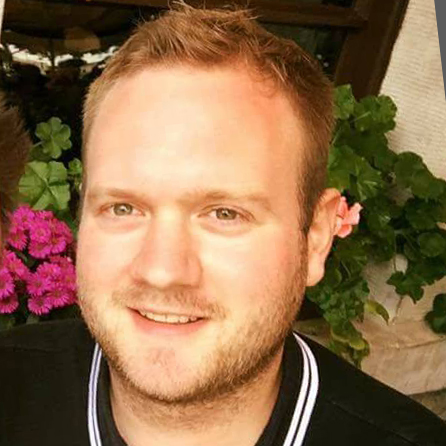 Ed Perkins
Ed Perkins
Director of Mobile Publishing
Square Enix
I've been in the games industry for over ten years now, having worked on AAA console, web and mobile on both the development and publishing sides.  I currently head up mobile publishing for Square Enix, and alongside building a new team and games I've been pushing hard on diversity, charity and wellbeing initiatives externally and internally, starting Pride support at the company three years ago.

Ian Goodall
Ian Goodall
Managing Director
Aardvark Swift
Ian entered the industry as a consultant for Aardvark Swift at the turn of the century and hasn't looked back since. Since becoming Managing Director in 2010, Ian has revamped Aardvark Swift into the award-winning, industry leading video game recruitment agency that it is today.
With a passion for developing the UK's graduate talent, Ian founded the Grads in Games initiative which aims to strengthen links between academia and industry. The initiative's Search for a Star challenges recently hosted over 1000 students who signed up to develop games and game-ready assets, alongside over 30 studios who signed up to support the initiative.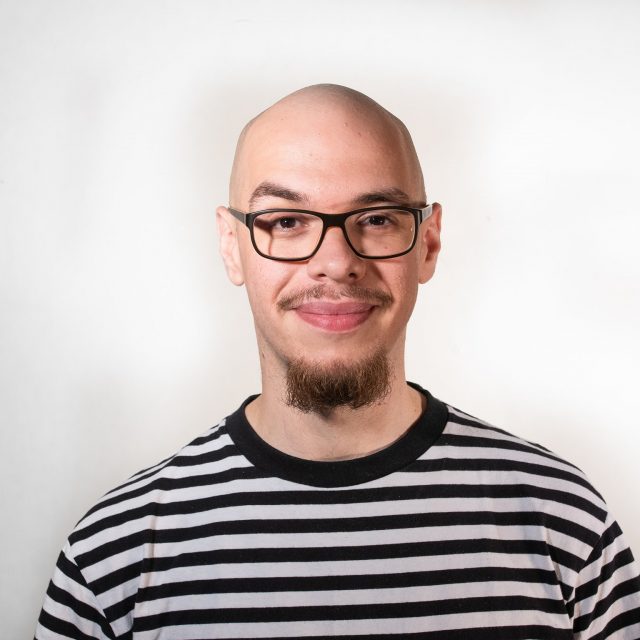 Chris Filip
Chris Filip
Programmer Manager
Creative England and the Creative UK Group
After a diverse career spanning AAA and the independent games industry, transport technology and influencer marketing, Chris is now working across the creative industries to help support the next generation of creative business leaders as Programme Manager at Creative England. Chris's contributions have also been recognised as MCV 30 under 30 and BAFTA Crew member. Chris is also the co-founder of Game Anglia, a not-for-profit dedicated to advancing the games industry in the East of England.