Game Dev Heroes
The Winners 2018
Anna Hollinrake
Senior Artist
Dream Reality Interactive
"Incredible visual artist and all around good egg. I can't think of anyone more deserving."
Again and again, Anna has pushed the limits of visual story telling for her professional and personal work. Working on projects like Lola and the giant, Adventure Time: Pirates of the Enchiridion and newly announced Arca's Path, Anna always adds her own personal flair and unique taste to everything she touches.
Anna not only has large strength in her work but she also is a passionate advocate for mental health awareness & creating healthy work spaces in games.
Meg Jayanth
Freelance Writer & Narrative Designer
"Meg has helped to completely change the way people view narrative design, opening up a whole new understanding of what can be achieved through great writing in games."
Meg is the award-winning lead writer for 80 Days, a game with writing so good it made a Telegraph list of best novels. With projects including Sunless Sea and the highly anticipated Sable, Meg's inspiring a whole generation of writers and narrative designers, showing what can be achievable in games.
Meg's work has had a significant impact in writing for games & has been influential in paving the way for a new wave of great narrative-based games.
Lesleyann White
Quality Analyst & Support
Failbetter Games
"She's the definition of hero... She deserves all the recognition in the world for doing her job so well you'd think we have no bugs or problems at all! Hero, hero, hero!!"
As Failbetter's first dedicated in-house QA person, Lesleyann immediately created a space for herself and her work that brought an amazing level of thoroughness and quality, streamlining the production structure & creating more effective new processes wherever problems are found.
Described as a fantastic colleague & an incredibly caring and considerate individual, she's always ready to do the extra bit to make coming to work a complete joy, inspiring colleagues to keep working to make this industry a welcoming place. Lesleyann has even stepped up with her organisational and team building skills, reviving the studio's game night & becoming famous for her game-themed fruit platter creations!
Sam Hughes
Founder The Sound Architect
Intern at Remedy Entertainment
"Sam [& the team] have massively helped to raise the profile & understanding of games audio in recent years. Sam's a great ambassador & his work is genuinely appreciated."
Sam doesn't need a great deal of introduction to anyone involved in audio, with his work behind The Sound Architect blog & podcast series already being very familiar across the game audio world. He puts a huge amount of time and effort into his work & is always looking to create more inclusive space for people marginalised by the industry.
Sam will often attend events and set up interviews on his own time and funding, all while studying for a PhD at York University and now also working as an intern sound designer at Remedy in Finland.
Jessica Gaskell
Producer
Sumo Digital
"Her professionalism and attitude towards work inspire me to do my best every day and I can honestly say she is the best boss I have ever had."
Although Jess isn't responsible for creating any of the content that goes into the game or the direction, she's pivotal in ensuring that all the component pieces get done and come together as a whole. She has in-depth knowledge of her projects, all the component parts, the associated roles and how everything interacts.
With an unparalleled work ethic and a sense of selflessness, Jess is described as a catalyst for success, a production powerhouse, and long overdue for the recognition she deserves.
On top of that she is a key person in fostering the team's friendly culture, recognising the value of individuals in their skills but also as people, and her respect towards mental health and health related issue are a breath of fresh air.
John Campbell
Technical Director
Triangular Pixels
"[John] is incredible... He is by far the best games developer I have ever worked with and I'm so proud of him."
John is always busy behind the scenes creating excellent gameplay that whole studios get the credit for, but John just wants to create games people will love and enjoy. He always wants to make everyone else's lives better by spending that extra effort to not only make players experience better - but also that of his coworkers with the tools and systems he came up with.
He is always helping other developers out on online groups, always sharing his knowledge, and isn't afraid to be technical in his developer talks. He is always researching new methods and techniques which he could adapt to games development, and thinking out of the box to make some really innovative solutions.
When a project seems hard or impossible, John finds a way that's quick to implement, performs excellently, and is fun for the player. There's really not that many people that can do what he's done in terms of technology -  John's been at the forefront of several technical breakthroughs & even earned a BAFTA nomination for innovation as a result.
Haley Uyrus
Marketing Manager
Failbetter Games
"I saw Haley do a talk about her marketing for Failbetter Games at Develop Conference last year and how she gives all her marketing and community a distinct voice to fit with the world of their games. Seeing this in action through their highly successful kickstarter made me reach out to her and I found her to be very open and helpful, giving me pointers on how to maximise the marketing for my own game on a limited budget. She is exactly the sort of person the Game Industry should be holding up as an example."
Haley was the key figure in designing and marketing the hugely successful Kickstarter for Sunless Skies. A Kickstarter which reached its 100k goal in 4 hours, and went on to raise 360k in total. No easy task! She works non stop to create amazing campaigns, and was referred too in the nominations she received as 'an all round lovely person who makes anyone feel welcome in the industry', and 'a true gem'.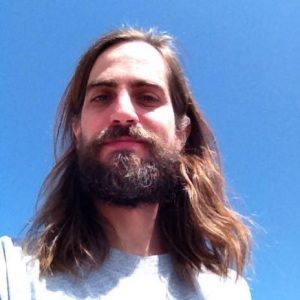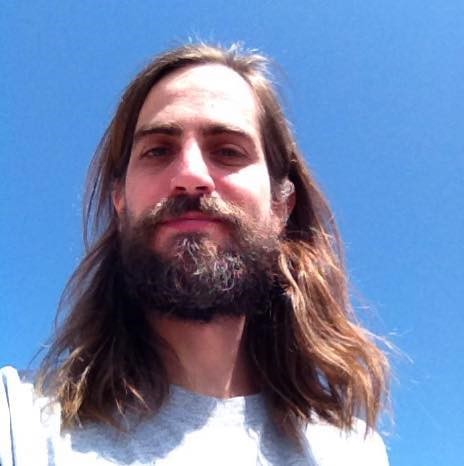 Thad Frogley
Technical Director
BossAlien
"Thad's contribution to the culture of his studio, the industry's outreach towards young people of all backgrounds, and the careers of all those who've had the pleasure of working with him can't be overstated."
Thad's management style, focused on mentorship and empowerment, gives everyone on his team a fantastic start in the industry.
Thad fights hard to ensure talented graduates or interns that may have struggled to find a personality fit at other studios are given a chance to thrive on his team. Colleagues from previous studios across his career now have whole careers of their own founded on Thad's belief in their potential, going on to become invaluable team members as a result of Thad's mentorship.
Bill Donegan
Project Manager
SpecialEffect
"[Bill] is a true unsung hero... whose work has transformed the lives of disabled gamers from all over the world through his R&D work at SpecialEffect."
Bill's imagination, creativity and drive have been at the heart of SpecialEffect's technical achievements ever since the charity began in 2007. As well as playing a crucial role in the team's success in creating access solutions for hundreds of severely disabled individuals in the U.K., he has also helped create solutions that have had a global impact, too.
He was Project Lead in creating SpecialEffect's open-source 'EyeMine' software, a gaze-controlled interface to Minecraft launched earlier this year. Bill also played a key role in the success of recently launched and globally acclaimed XBox Adaptive Controller, co-ordinating SpecialEffect's contribution, alongside that of other charity partners, to both its design and development.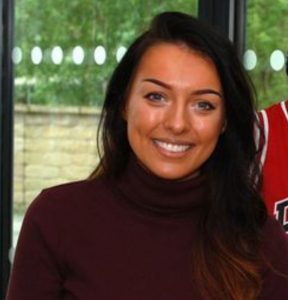 Helen Andrzejowska
Director
Ocean Spark Studios
"Helen constantly goes above and beyond to inspire and enthuse girls to consider a career in games."
Helen founded Ocean Spark Studios with the aim of increasing the amount of women working within the industry, as she truly believes a balanced workforce is a better workforce. Although the studio is only small, she constantly perseveres to try and make a difference with educational & informative visits across schools & colleges.
Helen (& co-director Ellie Brown) regularly host workshops to introduce more girls & young people to games as a career, inspiring them to join a creative and wonderful industry, while also advocating the merits of student startup & indie studios.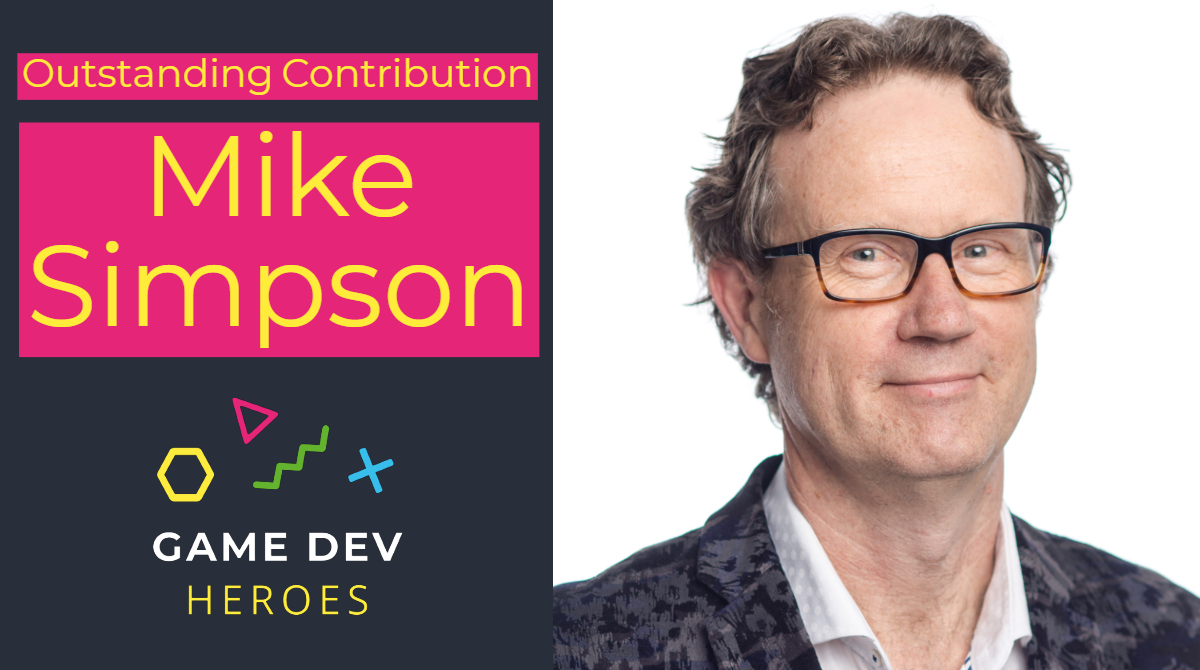 Mike Simpson
Creative Director
Creative Assembly
For the last 17 years Mike has been the creative force behind Total War, now the most successful PC games franchise of all time, helping to take Creative Assembly from five to 500 employees as it grew from indie developer to publisher-owned super-studio. Mike has a vast knowledge of the industry, which he uses to support BAFTA, sitting on their Committee.
You can read more about Mike Simpson, his work, and the Outstanding Contribution award here