Game Dev Heroes 2019 Event Zine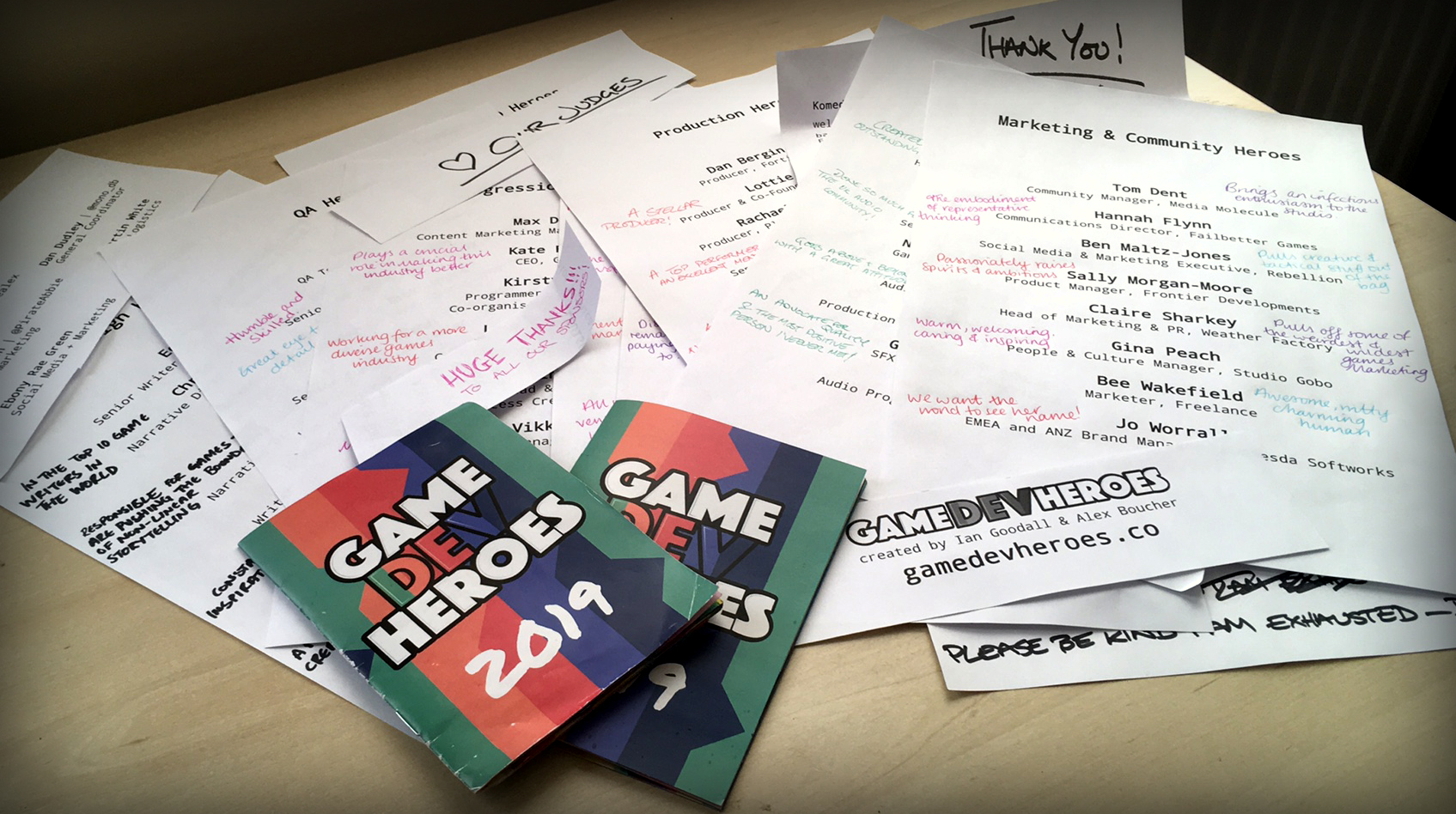 Game Dev Heroes isn't a very 'standard' awards, so I had zero interest in making a typically impersonal glossy awards brochure. The ones that are half-full of adverts, glanced at on the night, then are either left behind or thrown away as soon as you realise you forgot to leave it behind. We were going to scrap the whole idea of having one.
Zines are great. Alex produces Analog, an excellent games industry zine, and at the time I was happily messing around quite a bit with Electric Zine Maker. An idea hatched to create something a bit different for an event programme.
As a late addition, the event zine was waaaaay more ambitious than we had time available for (turns out trying to do everything manually takes up loads of extra time, who knew!), so there's a lot more I'd have liked to have done with it beyond the basics, especially involving others with art + weird stuff. I hope you like what we did though, and we'll see what next year brings 🙂
This digital version has a few amendments and tidying-up, plus an additional page at the end with full credits for the GDH team and thanks to those who helped us out on the night. Also, hyperlinks! because it's really hard to make those work on a paper version.
The zine's embedded below (looks better on desktop, but might take a couple of minutes to fully load) though you can also just download it here